body repatriation | Repatriation of Deceased
Funeralpass is a global company with partners and staff around the world. We specialize in the international body repatriation and repatriation of the deceased. We work with funeral directors, shippers, airlines, relief agencies and government institutions around the world to provide quick and cheap return services, maintaining high standards and ensuring that the remains of the deceased are treated. with the utmost care and respect.
We have years of experience working in the international transport of human remains all over the world and we can provide you with information and assistance on everything related to the transport of the deceased to and from any country in the world. Years of experience allow us to overcome all the legal, logistical and administrative challenges that may arise during repatriation. We are ready to satisfy all religions, ideologies, nationalities and personal preferences.
Funeralpass is an international company. Our global reach allows us to offer more than one option for repatriation: we can offer rapid door-to-door transportation of the deceased by road to countries with road access, organize it through airlines or take the necessary steps to send ashes to anywhere in the world, we will ensure that the body or ashes of the deceased reach their destination preserved and with the utmost dignity.
Returns are a complicated issue, but not necessarily. We can handle all the complex paperwork and logistics on your behalf with a single letter signed by a family member of the deceased, who authorizes us to represent you on all matters relating to return. For more information, prices or any help you may need, do not hesitate to contact. Our staff is on call 24 hours a day - 7 days a week and will provide assistance for all repatriation needs.
REPATRIATION BY AIR
This service includes the withdrawal of the deceased from funeral homes / hospitals, embalming, the supply of a zinc-coated coffin (suitable for international transport), flight and cargo management, transport to the airport, connection with all the authorities and the purchase of all certificates and documents required for the transport of human remains by air. This service offers delivery to a destination airport and requires that the deceased's family take the necessary steps to have a funeral director collect the remains from the destination airport. We work closely with support agencies, airlines and government authorities from various countries to provide a quick return service
INTERNATIONAL REPATRIATION OF CREMATED REMAINS
We can offer help and advice regarding everything relating to transportation of cremated remains. As a repatriation service provider we can prepare all the required documents, take care of customs clearances, and transport cremated remains to and from anywhere in the world. We can also arrange cremations, provide with an urn, and help with anything regarding transportation of ashes.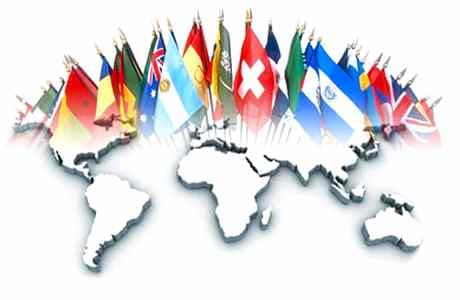 WE ARE HERE TO HELP YOU
Funeralpass is a global organization providing repatriation services to the public as well as corporate and government bodies. Our organization works alongside embassies, consulates, government departments, and various companies worldwide to provide a service that is hardly ever beat on price and quality. Our skill, compassion and attention to detail has earned us the reputation that we have today.